Applicants for College admission are Christians whose academic credentials, reputation of character, and personal goals exhibit a strong likelihood of graduating from Southeastern. Not all applicants who meet the minimum requirements can be accepted.
All questions about admission policies or requirements should be directed to the Admissions Office, The College at Southeastern, P.O. Box 1889, Wake Forest, NC 27588-1889; phone: (919) 761-2281 or e-mail: admissions@sebts.edu.
Apply Online for an Undergraduate Degree.
Requirements for Incoming Freshmen
Incoming students must provide the following information:
High School Graduation: Proof of high school graduation or a GED is required for admission into The College at Southeastern. High school seniors making application must submit a transcript showing completion of their first semester of their senior year. Upon graduation, the applicant must submit a final transcript. Transcripts from all post-secondary schools attended must be submitted. Applicants who have completed a high school equivalency certificate must submit official transcripts from all post-secondary institutions attended. All transcripts become the property of The College at Southeastern.
Standardized Tests: An official report of the student's SAT or ACT scores (sent to Southeastern from the testing agency) is required for admission of students under 25 years of age. Standardized test scores are one component of the student's academic history considered for admission, though the College recognizes that other components may be more revealing in judging a student's potential for college graduation. Applicants' scores should reflect satisfactory performance on standardized tests. (See the English and Math Placement section of this catalog.) The SAT college code is 7050. The ACT college code is 3092.
Transfer students must meet all of the above requirements for admission and must submit official transcripts for all post-secondary institutions attended. Credits earned at other institutions will be evaluated by the Registrar's Office for transferability. Applicants may be required to provide a copy of the transfer institution's catalog. For information on Transfer Credit Policies, see Undergraduate Transfer of Credits below.
Home school students making application must submit an official transcript from a lawfully operated non-public school. The transcript should contain the home school's name, address and telephone number, titles of the subjects completed during each academic year, the numerical (or letter) grade and unit credit earned for each subject, and the date of graduation (if applicable). If deemed necessary for evaluation, the Admissions Office may also request a portfolio or bibliography of high school course work. Home school students must also submit an official report of the student's SAT or ACT scores (SAT college code: 7050; ACT college code: 3092).
For students in the North Carolina Field Ministry Program, admissions policies, procedures, and degree requirements can be found here .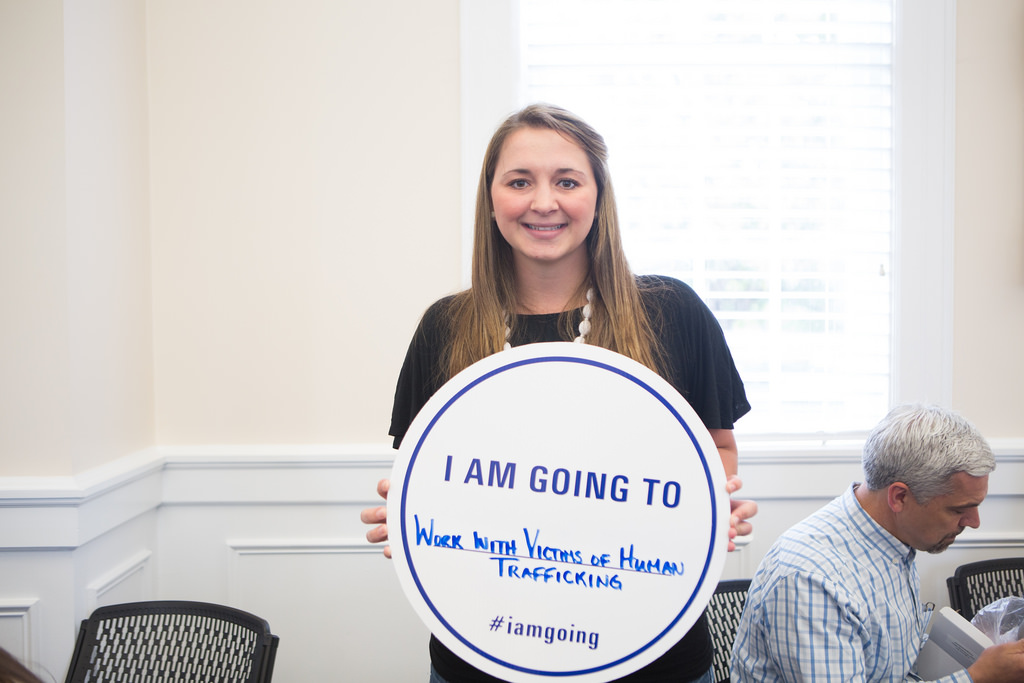 Undergraduate Admission Procedures
Application for admission is made through the Admissions Office. The following items are needed before an application is considered. (Note: Original forms are required. Faxed copies will be accepted only in certain situations.)
A completed application form

A completed Medical Information Form
A completed Immunization History Form (North Carolina State Health Department standards require that a completed immunization record be received by Southeastern)
A completed Southeastern Covenant

Three completed Character Reference Forms (one must be from a pastor)
A non-refundable application fee of $40
Official transcript(s) from all secondary and post-secondary schools attended must be sent directly to the Admissions Office from the Registrar of each school previously attended
A completed Church Recommendation Form
Spouse's Personal Statement (if married)
An official SAT or ACT score sent directly to the Admissions Office from the testing agency (If student is younger than 25 yrs old)
A completed criminal background check
In some cases, additional documents may be required. The Admissions Office can provide more details.
Applicants to Southeastern waive all rights to privileged knowledge of the decision making process leading toward admission. All references and other evaluative documents will be confidential. The decision of the Admissions Committee acting officially on behalf of the faculty is final. However, an applicant who fails to be admitted may reapply with the same application materials for the following term year only if materials have not passed the 1 year expiration policy.
Background Checks
In order to facilitate student admission to Southeastern Baptist Theological Seminary and The College at Southeastern it is necessary to conduct background checks for all applicants for on-campus studies and most distance learning students. This background check is performed by CastleBranch, a consumer reporting agency, with a report provided to the institutions Admissions Office. A copy of the report is available to the applicant through the online service portal of CastleBranch.
Each applicant must authorize Southeastern Baptist Theological Seminary and The College at Southeastern to obtain a background check in order to satisfy the admission requirements as set by the institution. The information provided through the background check will be used in making admissions determination by the Admissions Committee of the institution. The only exclusions to the background check will be special exemptions made for Distance Learning students, namely students admitted through a short application for one course off-campus, college applicants under age 18, or certain international applicants. These exemptions are monitored by the Admissions Office, which has the right to administer the exemptions as necessary.
The information to be obtained from the report can also be used by other officers of Southeastern Baptist Theological Seminary and The College at Southeastern if authorized by the student. This would include employment, missions travel, and other services as required by the institution. A separate release form will be needed for the release of information from the student's applicant file. Further, the requests for release cannot exceed two years from initial provision of report. If the period of two years has passed, another report may be required.
Procedure
Instructions for completion of the necessary background checks are available on our website and through our online application. It is necessary for online/digital applications that you provide a digital signature that provides authorization for the report to be provided.
On application to any program, the student must submit to a Criminal Background Check and a CastleBranch review. This includes, but is not limited to, a review of:
• County of Residence Criminal Records
• Residence History (last 7 years)
• Social Security Verification
• Nationwide Sexual Offenders Registry Scan
• Nationwide Criminal Database

Criminal background check
Students must clear a criminal background check before admission. Failure to undergo the background check will result in exclusion from admission consideration. If the background check indicates criminal behavior the student may not be awarded admission to the institution. Students may appeal the decision and will have the opportunity to present information to dispute the background check.
What if there is a conviction on the report?
The student is allowed by law to examine the report and will be allowed to dispute any findings contained in it, if they are turned down for admission because of negative information found in the background report. If a conviction was wrongly reported, the student may request that the report be amended to change this mistake. However, the occurrence of such errors is very infrequent. In some cases, one conviction may not be a permanent barrier to admission. Simply being honest about one's past can potentially answer questions about character that arise based on the report.
Undergraduate Application Deadlines
Prospective students are invited to submit an application for admission up to one year in advance of anticipated enrollment. Once all of the supplemental documents arrive (references, transcripts, background check, etc.) and an application is completed, it will be sent for review and the prospective student will be notified of his/her admission decision within 30 days.
There is not a firm deadline for applications to be submitted. However, since submitted applications will not be reviewed until they are completed and since the review process can take up to 30 days, we request that all applications are submitted and completed no later than one month in advance of anticipated enrollment. Applications that are submitted or completed within the final 30 days leading up to the semester may still be considered, but we will be unable to guarantee the release of an admissions decision prior to the start of classes.
Students planning to live in campus housing should note that space is limited.  Students can apply for housing once they are approved for admission.  Housing applications are processed by the Housing Office in the order they are received.
Undergraduate Admission Process
When application materials are complete, they are reviewed by the Admissions Committee and the Director of Admissions. A personal interview with the Faculty Admissions Committee may be required.
Provisional Acceptance
Under certain circumstances, applicants may receive a conditional or a restricted admission. Details of any condition or restriction upon enrollment will be provided with the official letter of admission.
International Student Admissions
The admissions procedure for international students requires additional information and processing time due to college policies and the requirements of the U.S. Immigration and Naturalization Service.
In order to qualify for admission to the college, international students are required to provide a minimum score of 550 on the paper-based TOEFL or a 79 on the internet-based TOEFL. Southeastern's school code for the TOEFL is 5620.
International applicants are required to complete all the forms and documentation outlined in the International Student Application Packet to insure their financial security while studying at The College at Southeastern. This packet is available from the Admissions Office. This packet must be completed in its entirety with the previously stated application requirements, prior to the application review and issuance of an I-20 form.
Credit-Only Admissions
Applicants interested in taking courses for personal enrichment, transfer to other institutions, or fulfillment of mission board requirements are welcome to apply as Credit-Only students. Credit-Only students are permitted to take up to 30 hours of transferable credit. Fees for Credit-Only students are equal to the fees for degree-seeking students. A transcript will be maintained, but the transference of credit is the decision of each degree or certificate granting institution. Priority in assigning housing is given to students in degree seeking programs.  Credit-only students are welcome to apply for student or commuter housing. If a student completes graduate courses prior to entering one of the undergraduate programs of the College, then those graduate credits will not apply to college degree requirements.
Auditing Courses
With the professor's approval, students, student spouses, friends of the college, and other interested parties may audit college courses if there is space available. Auditor applications are available from the Registrar. Audit fees apply; see Tuition, Fees, & Financial Aid for more detail. Advanced degree and music courses are not available to auditors. More information is available from the Registrar's Office.
High School Juniors and Seniors
High school juniors and seniors who wish to take courses in the college must be currently enrolled in a high school, have an outstanding high school record, and show proof of completion of the 10th grade. In addition, they must be at least 16 years of age. Juniors may complete 3 credit hours per semester and seniors may complete up to 6 credit hours per semester.
Unique Admissions Requirements for Music Students
Based upon accrediting agency requirements, persons seeking admission to the BA with a minor in Music should have (a) the ability to relate musical sound to notation and terminology both quickly and accurately enough to undertake basic musicianship studies in the freshman year, and (b) a level of achievement in musical performance that indicates the ability to be successful at the undergraduate level. Therefore, each student entering the BA with a minor in Music will be required to do the following during New Student Orientation:
Take the "Pre-College Basic Musicianship Test." In preparation for this exam the student should purchase and complete the workbook in musicianship studies Basic Materials in Music Theory by Greg Steinke and Paul Harder (Prentice Hall; ISBN: 0130993336). If deficiencies are indicated in this area, the student will be required to enroll in

MUS 0010

 

, Introduction to Basic Musicianship prior to beginning study in undergraduate level Basic Musicianship classes.
Perform in his chosen performance medium for the music faculty. An accompanist will be provided for the evaluation.
Undergraduate New Student Orientation
All students attending the main campus or beginning a degree program for the first time are required to attend New Student Orientation at the beginning of their first semester. Orientation information is delivered to accepted students in the months leading up to the beginning of the semester.
During Orientation students will matriculate. Matriculation is the process of becoming an enrolled student by taking care of class registration, parking decals, student identification cards, and payment of tuition and fees. Under no circumstances are students allowed to register for courses prior to the time assigned during matriculation.
Math and English Placement
Those who score below 450 on the SAT Math section or below 17 on the ACT Math section will not be eligible to enroll in MAT 1600  College Algebra. A student may be exempted from this policy by successfully completing a placement exam in Math during Welcome Week prior to their first semester at Southeastern. A passing score on the placement exam will make the student eligible for MAT 1600  College Algebra. Students also have the option of completing SCI 1600  in lieu of MAT 1600  College Algebra.
Those who score below 450 on the SAT Critical Reading section or below 17 on the ACT English section must meet on a weekly basis with a Writing Center Consultant when enrolled in ENG 1110 . This requirement is in addition to fulfilling all of the other requirements of the course (ENG 1110 ). Students who transfer college English composition are exempt from placement exams and pre-college courses.
Math and English Advanced Standing
An applicant's qualifying scores on the SAT or ACT, in addition to successful completion of applicable placement exams, will govern Math and English placement. Students who score 700 or above on the SAT Math section, or 30 or above on the ACT Math section, and receive a passing score on the Math placement exam, will receive Advanced Standing and three credit hours for MAT 1600  College Algebra. Students who score 700 or above on the SAT Critical Reading section, or 30 or above on the ACT English section, and receive a passing score on the English placement exam, will bypass ENG 1110  English Composition I and receive Advanced Standing and three credit hours for ENG 1110 . They are required to complete ENG 1120  English Composition II for three credit hours.
Exemption from ENG 1120  requires a passing score on the English placement exam, a score of 700 or above on the SAT Critical Reading section or 30 or above on the ACT English section as well as an acceptable graded research paper from an English class. A College English professor will assess the research paper and determine whether or not the student may be exempt from ENG 1120 . Qualified students should contact the Registrar's office for information.
Computer Advanced Standing
To gain advanced standing for computer skills, students may take the computer proficiency exam. If a student scores an A on the exam, he will receive credit for CIS 1100  Introduction to Computers. If a student scores a B on the exam, he will bypass CIS 1100  Introduction to Computers and must take 3 hours of free elective in its place. If a student scores below a B on the exam, the student must complete the CIS 1100  Introduction to Computers requirement. Students should contact the Registrar's office for scheduling information for the computer proficiency exam.
Undergraduate Transfer of Credits
Standard Policies
Course work completed at other institutions and applied toward any program at Southeastern is subject to certain conditions. The Registrar can provide additional information about other institutions and the college's interaction with these institutions.
Course work must be complementary to the course requirements and overall purposes of Southeastern's degree program as determined by the Registrar. In general, course descriptions, material covered, and assignments given must reasonably correspond to the complementary course at Southeastern for credit to be transferred.
Course work must be from a school whose accreditation is commonly recognized by similar institutions in this region. The College at Southeastern is accredited by SACS. Other accrediting agencies are reviewed on a case-by-case basis. To verify accreditation of an institution, contact its Registrar. The student may be asked to provide a copy of the transfer institution's academic catalog.
Only college-level courses that appear on a student's official transcript with a grade of C or better will be transferred.
Course work taken at non-accredited institutions cannot be transferred to the college.
Concurrent Enrollment
Once a student has enrolled as a student at Southeastern, the student should not enroll at another academic institution without permission from the college. A student who desires to take classes from another regionally accredited institution for the purpose of transferring credit to Southeastern while concurrently enrolled at Southeastern must have prior approval of the student's faculty adviser, the Dean of the College, and the Registrar. To initiate the approval process, the student should complete a Transfer Request Form available from the Registrar. The student should be prepared to provide all pertinent information regarding the transfer course in question. Except in rare circumstances, students will not be permitted to enroll in transfer courses if the course in question is offered in the same term by The College at Southeastern. Consult the Academic section for additional information.
A.Div. Program Transfer Policies
Up to 15 hours of General Studies courses may be taken at other accredited colleges and applied to the A.Div. program. Since the A.Div. is a specialized professional degree, a maximum of 6 hours of foundational or vocational electives may be transferred from comparable work at another accredited institution. Credit hours completed at a non-accredited institution will not be applied to the A.Div.
B.A./B.S. Program Transfer Policies
Transfer students in the B.A. or B.S. programs must take a minimum of 32 hours at Southeastern in order to graduate from the college and a minimum of 24 hours* must be taken on the main campus in Wake Forest. Not more than 12 may be taken in practica, individualized studies, and similar special courses.
*Note: The 24 hours of on-campus requirements do not apply to fully online degrees offered by The College at Southeastern. Fully online degrees include the B.A. Pastoral Ministry and the B.A. Global Studies.
Correspondence and External Degree Programs
A maximum of 12 hours of regionally accredited correspondence and external degree program course work may be credited toward graduation requirements. Before registering at another accredited institution for correspondence or online course work to be transferred to the college, current students must have written permission from the Dean of the College. Transfer Request Forms are available from the Registrar.
Military Course Credit
Military credit is reviewed on a case-by-case basis and may apply only as electives. Applicants must provide all necessary military transcripts.
Credit by Examination
The College at Southeastern accepts nationally recognized Credit by Examination programs including the Advanced Placement Program of the College Board (AP), the College Level Examination Program (CLEP), and the International Baccalaureate (IB). Credit awarded for successful completion in AP, CLEP, and IB programs is assigned semester hours without quality points. Students may be awarded a maximum of 30 hours of Credit by Examination. Successful completion in these programs is determined according to the following guidelines.
Advanced Placement (AP) Program
The College at Southeastern will award credit with grades of 3 or above for the following courses. Scores of 4 or 5 on selected AP examinations will award 6 hours of credit, with the second course identified by an asterisk (*).
College Level Examination Program (CLEP)
Credit will be awarded to students earning a minimum qualifying score equivalent to a grade of C in accordance with the "Credit-Granting Recommendations" on the College Board website for the following CLEP examinations.
International Baccalaureate (IB)
The College at Southeastern will award credit with grades of 4 or above for the following courses.