International students make application for admission through the Admissions Office. The following items are needed before an application is considered. (Note: Original forms are required. Faxed copies will not be accepted.)
A completed application form and recent "head and shoulders" photo (color or black and white)
Three completed Character Reference Forms (one must be from the applicant's pastor)
A non-refundable application fee of $40
A completed Medical Information Form
A completed Immunization History Form (North Carolina State Health Department standards require that a completed immunization record be received by Southeastern.)
WES evaluated transcripts* (see below)
A completed Church Recommendation Form
Spouse's Personal Statement (if married)
A completed Southeastern Covenant
An official SAT or ACT score sent directly to the Admissions Office from the testing agency (if applicable)
International Student Application Packet
Official TOEFL score report (score may not be older than two years)
In some cases, additional documents may be required. The Office can provide more details.
Application Deadlines
Completed applications for undergraduate programs may be considered up to 24 months early but should normally be received in the Admissions Office at least 45 days prior to the beginning of the semester or summer term in which the student expects to enroll. Late applications may require delayed enrollment. Students are not issued an I-20 form until their application has been approved.
Applications for the M.A. Ethics, Theology, and Culture or the Th.M. with Thesis programs must be submitted at least 90 days prior to matriculation for consideration by the appropriate committee.
Students planning to live in campus housing should note that space is limited.  Students can apply for housing once they are approved for admission.  Housing applications are processed by the Housing Office in the order they are received.
Admissions Process
International applications take approximately 45 days to process after all required items are received by the Admissions Office. The admissions procedure for international students requires additional information and processing time due to Seminary policies and the requirements of the U.S. Immigration and Naturalization Service.
The Admissions Committee treats all material confidentially. If approved, the application file will remain valid for purposes of admission for two years from the date of approval. If matriculation is delayed beyond two years or if this application is not approved, a new updated application must be filed in order to reopen the admission process. Interested parties may contact the Admissions Office at admissions@sebts.edu with any questions about applications or about the admission process.
In order to qualify for admission to the College, international students are required to provide a minimum score of 550 on the paper-based TOEFL or 79 on the Intranet-based TOEFL. The required score for post-graduate and M.A. Ethics, Theology, and Culture students is 600 on the paper-based TOEFL or 100 on the internet-based TOEFL. (The school code for TOEFL is 5620).
International applicants must also complete all the forms and documentation outlined in the International Student Application Packet in order to ensure their financial security while studying at SEBTS. This packet can be found on the Seminary website; it is also available from the Admissions Office. It must be completed, along with the other application requirements, before an application will be reviewed and before an I-20 will be issued.
International Student Requirements
Southeastern's purpose in accepting international students is consistent with the stated mission of the institution: to glorify the Lord Jesus Christ by equipping students to serve the church and fulfill the Great Commission. Southeastern's priority in training international students is to equip ministers who will return to their country of origin (or in some cases, an international mission field), seeking to serve the church and further the Great Commission outside the United States. International students accept the conditions of their visa to enter the U.S. understanding that they will return to the country of origin upon completion of studies. Therefore, all international student applicants must state their commitment to return to their country of origin as a condition of acceptance and continued enrollment.
International Students are required to pay a deposit, which is designed to encourage and assist them in fulfilling their commitment to return to their country of origin. The deposit, due upon application, ensures that the applicant has reflected seriously on the commitment for enrolling at Southeastern and adhering to U.S. international student regulations. If the student complies with all signed commitments and school policies, the International Student Deposit will be fully returned upon graduation. Thus the deposit will assist the international student with the initial costs of returning to their country of origin. A request can be submitted for a return of the deposit one calendar year after courses have begun for the student.
The International Student Deposit requirement will be waived only if the President of Southeastern or the Provost/Dean of Faculty initiates and approves waiving this requirement. Waivers are rarely granted and only if doing so does not jeopardize adherence to federal regulations or institutional commitments.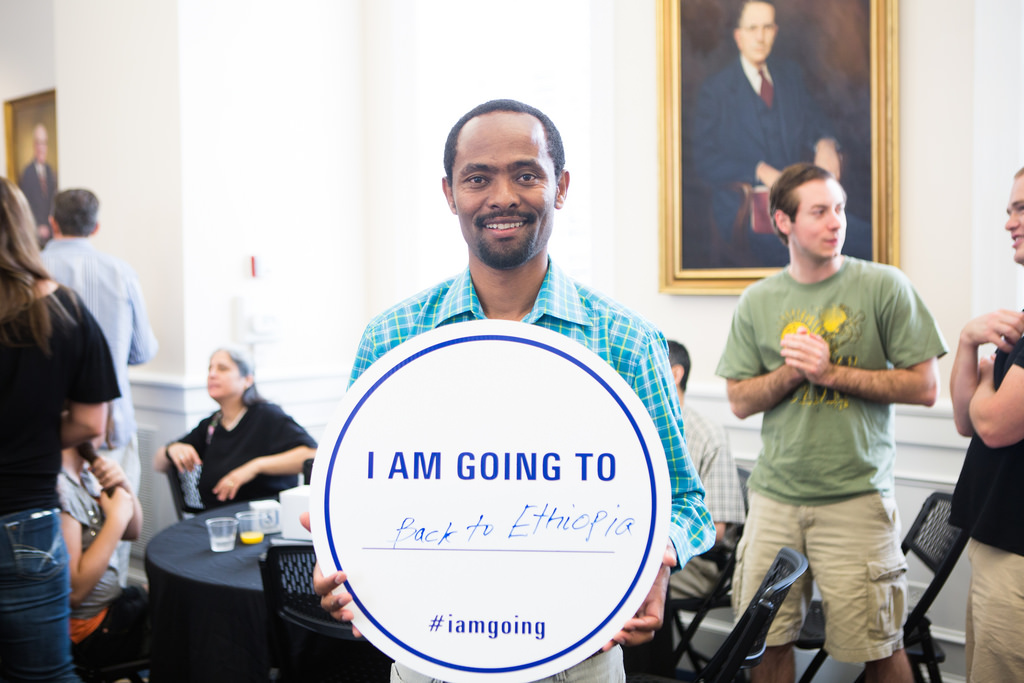 If the student complies with all signed commitments and school policies, the International Student Deposit will be fully returned upon graduation. Exceptions for returning the deposit when a student is not in compliance with signed commitments and school policies will be few. Deposits, for example, will not be returned in the case of marriage to an American citizen, gaining U.S. citizenship, transferring to another school, or the change of immigration status which allows the international student to remain in the U.S. Only extenuating and extreme circumstances will be considered for possible exceptions to agreed upon arrangements (e.g., an international student from Brazil accepts a mission appointment to Spain, or the country of origin prohibits the return of the Christian student.) Each case will be investigated and adjudicated by the Director of International Student Services and/or the Dean of Students.
World Education Services Evaluation Requirements
To ensure accurate assessment of international transcripts, a World Education Services (WES) evaluation is required of all students who have studied outside of the United States. All official transcripts from non-US post-secondary educational institutions must be translated (as applicable) and sent directly to WES by the issuing institution. This is required before a missions file will be considered complete. Information is available at www.wes.org.
Students can apply for an evaluation on the WES website, and should apply for the Course-by-Course evaluation if they have completed any university-level coursework.
If transcripts and diplomas are in languages other than English, students must provide a translation. On the WES form, the student must request a copy of the report to be sent to "a third party" and indicate the following:
Office of Admissions
Southeastern Baptist Theological Seminary
PO Box 1889
Wake Forest, NC27587-1889
WES evaluations may take up to 4-6 weeks to be completed.
New International Student Orientation
All international students attending the main campus or students who are entering under a new application are required to attend New International Student Orientation at the beginning of their first semester. Orientation information is delivered to accepted students one month prior to the beginning of the semester.
During orientation students will take care of class registration, parking decals, student identification cards, as well as having a photograph taken and remitting payment for tuition and fees. Under no circumstances are students allowed to register for courses prior to this assigned time.
Math and English Placement
Math and English placement exams are required for all international undergraduate students. These exams are given the first day of New Student Orientation. The Math and English Placement section of this catalog provides more information on this requirement.